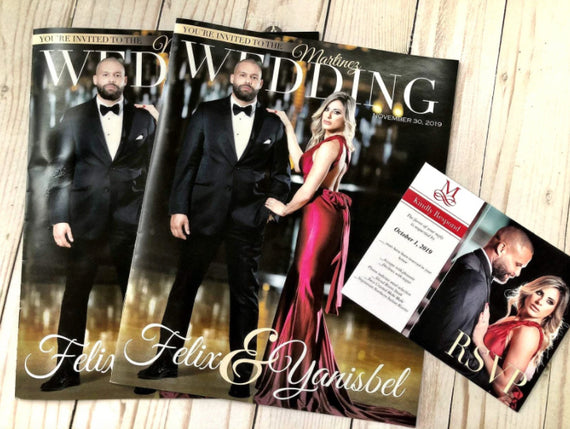 How does this work?
Your wedding day is about you. You should personalize your program, save the date, or invite so that it reflects everything about you and your special day. Choose a style that fits you best and then we will customize it to best suit all of your information. Any of the 3 styles can be adjusted to serve as the wedding program, the wedding invitation, or the save the date. The style just gives us an idea of what look you are going for. Remember, nothing is set in stone! If you need your magazine designed a specific way, we do have a custom upgrade option available for you!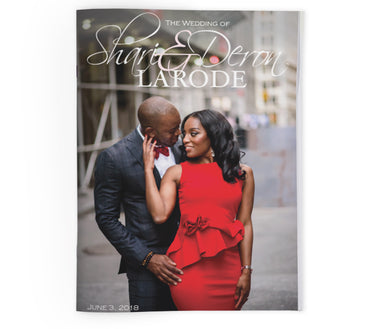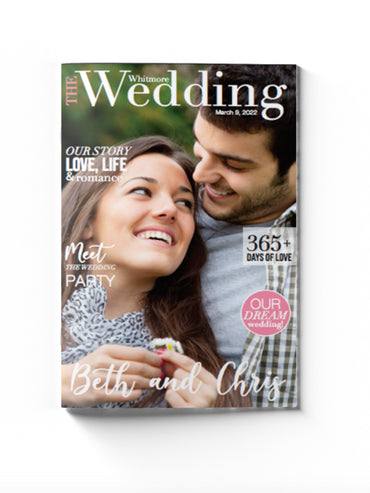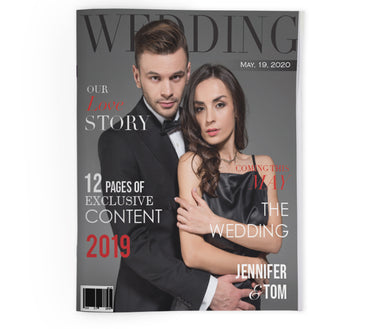 Elegance
The ELEGANCE style focuses on a clean and simple look. There are script fonts used throughout your magazine. The cover focuses on you and your spouse as a couple and your gorgeous photos. There is a scripture or quote added as a beautiful touch. This style is best if you want to include a minimal amount of text and more photos.
View Digital Sample
Romance
The ROMANCE style focuses on the traditional styled magazine look. There are captions and headings on the cover that give your readers a peak inside of your big day!  It is a combination of elements from the Elegance and Modern style. This style is best if you want to include a minimal amount of text and more photos. 
View Digital Sample
Modern
The MODERN style is an upbeat contemporary styled magazine. There are very little script fonts used and it has more of an edgy look and feel to it. It mimics the look of a real magazine with an editorial style layout and is best when you have more text that you want to include. 
View Digital Sample
The next step is to choose what goes in your magazine! Depending on if you want a wedding program, a wedding invitation,
or a save the date determines what goes inside of it. Here are a few ideas.
What do I put in my magazine?
Wedding Party Page Photo Page
Ceremony Page Itinerary
Reception Page Fun Places to go
Vendor Page Destination facts
Thank you Page Invite information
Our Life in Numbers Hotel accommodations
Fun Facts Our Story
Word Search The Proposal
Parent Thank you Prayer
Q&A Memory Page
Hymns
Seating chart
Menu
Schedule of events
Destination Info
Interview
Favorite things
Word search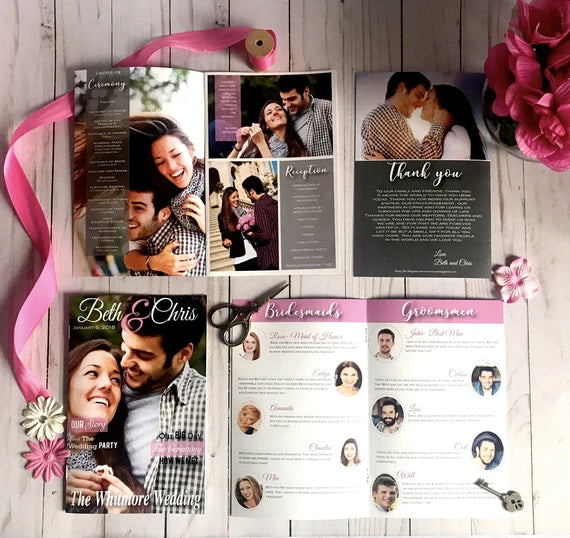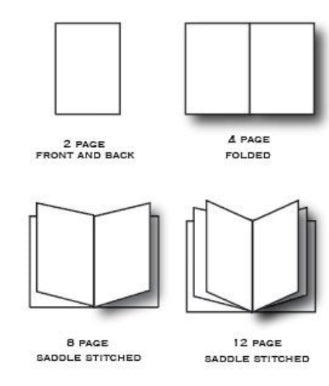 How many pages do I need?
Now that you have all of this wonderful information to go in your magazine, this should tell you how many pages you need. We only do increments of 4 pages. So you can choose 4, 8, 12, 16, 24 or 28. Please contact us if you are in need of more pages. We can accommodate you! The 2 page options is a front and back card. and the 4 page option opens like a greeting card.
What Size do I need?
We offer 2 different sizes for you to choose from.
8.5x5.5- The 8.5x5.5 size is a little bigger and ranges from 2-24 pages. All orders come with white envelopes except programs. Colored envelopes are available for an additional fee. 
8x10-The 8x10 is our full size option and if you really want that magazine feel, this is the way to go! Colored and white envelopes are available for an additional fee. 
We no longer offer the boxes and folios due to extreme shipping delays related to the pandemic.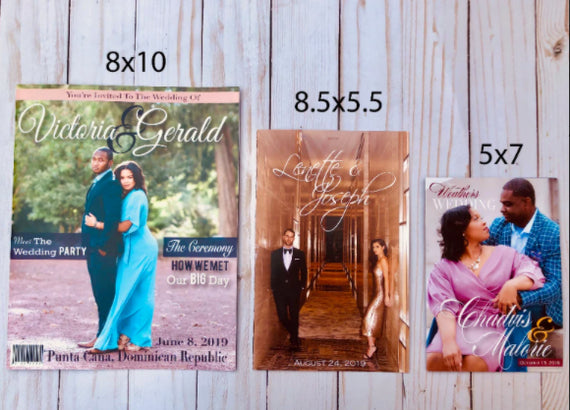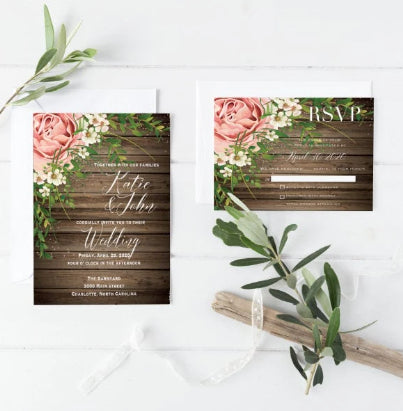 Production Times
Standard Orders- 4 weeks: The more edits you have the longer the proofing process takes so be sure to edit your information as much as possible before submission. 
Rush Orders - 10 business days: For an additional $75 fee we move you to the front of our production line and get your order done first. If you need it by a guaranteed date please add on this option at checkout.
Shipping-We use priority mail shipping with is typically 2-3 business days. If you want guaranteed delivery, please select the overnight option. 
Time to Order
Once you place an order with Marry me Magazines, we will review your order information and details. We will contact you via email within 24 hours of receiving your order.​ We will communicate additional details about your order and may or may not request additional information. The turnaround time for receiving your digital proof is anywhere from 2-5 business days. I will communicate with you on what to expect. Design proofs will be sent to you using our proofing software. You will be able to make changes and edits as you see necessary. There are 3 rounds of revisions. Once you have approved the proof then the magazine will be sent to print. Because we have such a fast turnaround time, your payment is due when you place your order. You do have the option of paying a $99.00 deposit to reserve your date and then the remaining balance is due before we begin your order.
When do I order?
Save the Dates
Save the Dates are sent out 6 – 8 months prior to your date to allow your guests time to make travel arrangements. For Local weddings, save the dates are often sent 4 – 5 months before. Allow 3-4 weeks for production time when placing your order.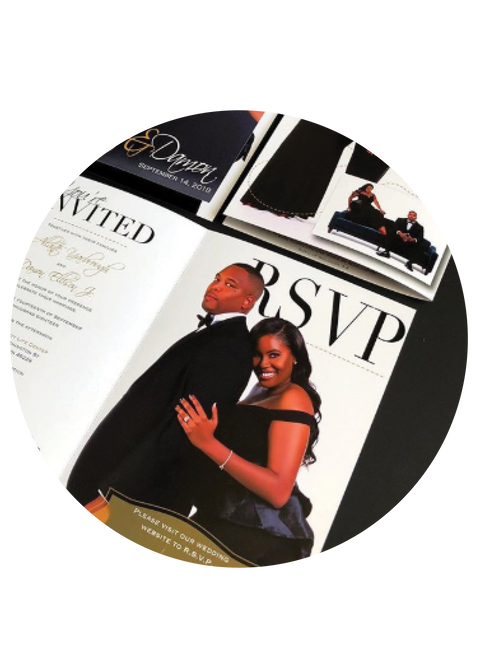 Programs
Wedding programs are given out the day of your wedding so allow 3-4 weeks before your wedding date to get those ordered and completed.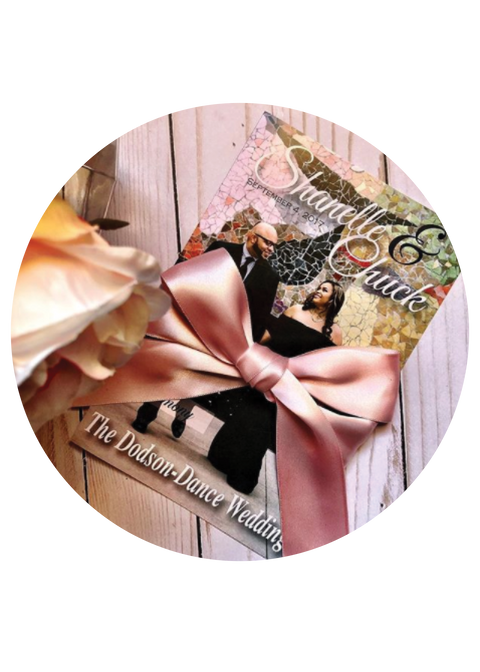 Invitations
For local weddings, aim to send your invites 6-8 weeks before your wedding. For destination weddings, aim at sending them at least 12 weeks in advance. Allow 3-4 weeks for production time when placing your order.
Order Now